I am posting these two photos of Phoenix Jones in court today...just because.
Photos appeared on the KOMO News website.
Jones with his attorney before he was asked to remove his mask.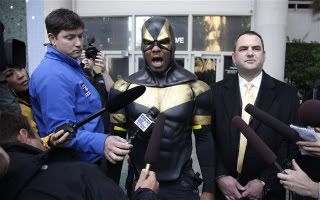 Jones outside the courtroom before dramatically taking off his mask and admitting his identity to media. It looks kind of like a comic book cover, doesn't it?