Capes provided by Heart Heroes
Spring is in the air and several Real Life Superheroes have launched campaigns to raise attention and donation for a variety of charities.
CAPE DRIVE FOR HEART HEROES

Crossfire the Crusader
, for example, has been encouraging people to donate to
Heart Heroes
, a charity campaign associated with a company called Power Capes.
Crossfire is a costumed activist from Arkansas who hosts the weekly RLSH themed internet radio show
Superhero Academy
. He describes the efforts of Heart Heroes in a blog entry:
"These folks are doing something simple, yet powerful. They provide custom superhero capes for children with congenital heart disease. These capes help the kids to find their inner hero and gain the courage they need to face the surgeries and other issues that plague them in their day-to-day lives.
At the beginning of 2011, they had given out over 200 capes. However, they still had a waiting list of over 200 more kids who needed capes but could not afford to send them yet." Crossfire is making an effort to buy a few capes himself and trying to spread the word on his radio show and online.
You can read his full blog entry
HERE
and hear his interview with Heart Heroes
HERE
.
Heart Heroes site:
powercapes.com/heart
HELPING BUILD A WELL IN AFRICA WITH GENEROSITY WATER
Peter Tangen
has launched a "Water for Africa" campaign on his
Real Life Superhero Project
site. Fundraising will go to
Generosity Water
which will construct a water well in Liberia.
From the Real Life Superhero Project site:
"In terms of world health, more than 3.6 million people die each and every year, simply because they don't have access to clean water. To drink. To cook with. To wash themselves. In fact, 80% of all illness and disease around the globe is caused by lack of sanitation and unsafe water."
Teaming up with the project is
Lion Heart
, of Liberia, and the first known RLSH on the continent of Africa. The Project site explains Lion Heart's mission:
"In Liberia, where Lion Heart works tirelessly to educate his fellow villagers, thousands of school days are lost every year because kids are spending at least four hours a day hauling clean water back home from distant sources. If that well was in their own village, they could be spending that time building a brighter future for themselves and their countrymen."
"You can help deliver life-saving, clean water to villagers in Liberia. Join Lion Heart and the men and women of The Real Life Superhero Project in creating a clean water well in this West African nation that will serve 300 people for 20 years. And all it takes is $10 and one click."
The money raising goal is $3,000- the cost to build one of the wells.
More info on the project can be found
HERE
.
The donation page for the project can be found here:
mygenerositywater.org/rlsh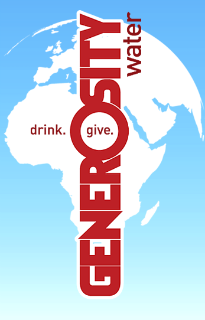 THE ALTERNATES LACE UP FOR MARCH FOR BABIES
Zetaman
and his team,
The Alternates
, are continuing their annual tradition of raising funds and walking in the March of Dimes event
March for Babies
in Portland, Oregon. The fundraising continues through April 30.
Zetaman posted this
announcement at www.reallifesuperheroes.org
:
"Every day, thousands of babies are born too soon, too small and often very sick. The Heroic 100 PDX team is walking in March for Babies because we want to do something about this. I know you care, too. That's why I'm asking you to join us. It's easy: just click the join this team button.
If you can't walk with us, please help by donating to our team. You can do so right on this page. Thank you for helping us give all babies a healthy start!"
Zetaman's personal fundraising page is
HERE
And The Alternates team fundraising page is
HERE
Zetaman